Volunteer or Intern with Paint Out Art Festival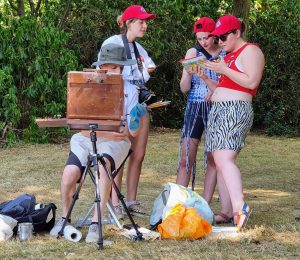 Paint Out is once again calling for volunteers to be a part of its multi-day art festival in Norwich and Norfolk. We are so appreciative of the many volunteers, interns, art students and supporters of the arts that have assisted the artists and exhibition visitors in previous years and we're hoping that students, community, art and event lovers will want to get involved again this year.
Options include coming out for full days on location with us to a few hours stint staffing the gallery of 100s of artworks to being part of the entertainment in the early evenings if you have musical talent! Several evenings we have socials on site or on location.
Some of our volunteers become interns and go from having food & expenses covered to earning a small stipend whilst simultaneously being taught about art, social media, photography, web design, video, technology, data, curation, marketing, e-commerce and sales. Plus being immersed in a world of a 100 artists and a 1000 paintings for 1-10 days. Commute, camp or couchsurf with other team members.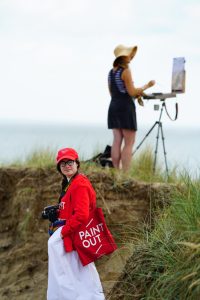 Volunteers are needed to help guide members of the public and assist the artists on location, as well as support and staff the exhibition. Volunteers who excel may be invited back as interns or staff in subsequent years. We are particularly looking for skills in social media, photography, sales, hospitality, spreadsheets, gallery & exhibition.
The 2023 event takes place from 13-22 July in Norwich, and availability need only be for a day or half-day or couple of hours within that period.
"It was a wild ride and I'm so glad I took part. This team is glorious!" (2022 volunteer)
Volunteering opportunities exist for morning, afternoon, evening, or full-days. There will be a welcome event, thank you gifts, and a chance to interact with the art and artists. We are also looking for hosts who can put up an artist or fellow volunteer in Norwich 12-23 July, for a small nightly fee.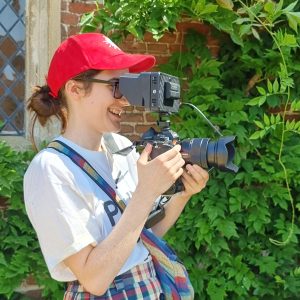 The Social Media and CV website LinkedIn allows you to add Volunteering Experience to your online curriculum, job and career history, citing the fact that:
"1 in 5 managers hired someone because of their volunteer experience"
Paint Out offers an enjoyable opportunity to assist and observe the dozens of artists and hundreds of artworks being made during the competition.
"We aim to provide easy opportunities for people to gain experience with the arts. It's a great way to be involved, have a great day out, and learn about the history of the arts in Norfolk."
Members of the public, who are interested in volunteering and would like further information on how to be involved, you can join the volunteers Facebook group, contact the team or fill in the form below: