Hunworth Hall garden, on 5 Oct 2019 is the fourth of six of Norfolk's great gardens we are painting in this year as part of a series exploring the draw of the English garden in our cultural and artistic psyche. Whether a cottage garden or a landscaped historic estate they all change through the seasons and our final three gardens are seen through autumnal eyes.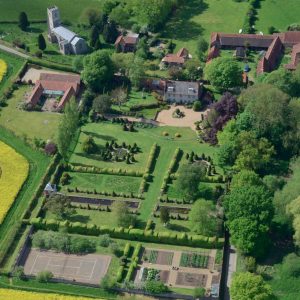 Near Holt and Melton Constable, owners Henry and art historian Charlotte Crawley researched the horticultural heritage of their home and restored its Dutch-style pleasure gardens including flowing lines of sculpted hedged, twin canals, a folly, and extensive topiaried trees cut into balls, cones, and parasols.
Hear Henry describing the garden on the BBC which are partly inspired by the 17th-century Dutch water garden at Westbury Court, Gloucestershire. The garden featured in Country Life, 2013.
Charlotte is also a former Director of the East Anglia Art Fund and has been a Paint Out judge.
Paint Out Norfolk Gardens
Each of the events can be entered individually or as a series. The dates and locations of the Paint Out Gardens series are: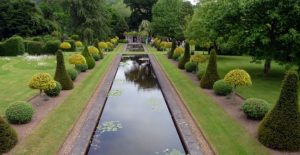 Stody Lodge Gardens (26 May)
Elsing Hall Gardens (16 Jun & 15 Sep)
Houghton Hall walled garden (14 Sep)
Hunworth Hall garden (5 Oct)
Norwich Bishop's Garden (14 Oct)
Norwich Plantation Garden (15 Oct)
The finished artworks will be shown and available for sale at the eleven-day art exhibition during the October Hostry Festival in Norwich.