Paint Out Plein Air Art Competition 2015
Paint Out™ is a multi-faceted event aiming to redefine en plein air art practice. Our core event is the premier juried en plein air competition in the United Kingdom, celebrating the talents of national and international artists before a wide and growing audience in the heart of medieval and iconic Norwich - and now also picturesque Wells-next-the-Sea on the North Norfolk coast.
Plein Air - Art works carried out in the open air - chiefly with reference to painting. The Paint Out competitions, however, accept any 2-dimensional media or mixed-media applied to a canvas/board/paper embracing drawing, pastels, oils, watercolour, and even screen-printing. Innovation and originality are encouraged alongside traditional art forms.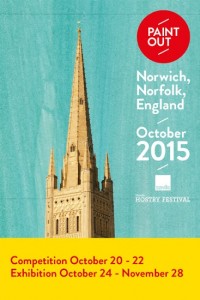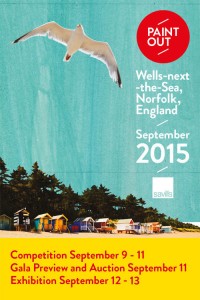 Paint Out is an arts competition that aims to celebrate the rich history of en plein air painting in Norwich and Norfolk.
Paint Out Norwich returns for its Second Year
October 19th-23rd 2015 will welcome up to 50 selected artists working in a variety of mediums to create work in response to Norwich's vibrant cityscape during a timed competition in full view of the public. The event will culminate in a gala, auction, and an exhibition of the artists' work to continue for a week after the event and online. This year, the enlarged pool of artists, will paint over 3 days and nights, to include daytime and nocturne painting, a mass "paint out" from Mousehold Heath overlooking Norwich, and new locations.
New Wells-next-the-Sea Paint Out for 2015
September 9th-12th 2015 also welcomes up to 30 selected artists to North Norfolk, Wells-next-the-Sea , beach, village and harbour, for Paint Out's exciting new satellite event. The event features 2 days of competition sessions followed by a mass "paint out" on the beach at sunrise. The artists' hub will be the historic Dutch ship the Albatros, moored on the quay.
Call to Artists for Submissions
Submissions for all events are open until the initial application deadline of 31 July and any applications received after that date up until 15 August may still be considered depending upon the allocation of juried-entry places by the submissions jury panel. Once all available competition places are filled any remaining applications will not be considered. To have the best chance of being selected please enter at the earliest opportunity as selection places will begin to be allocated from 1 August.
Mission statement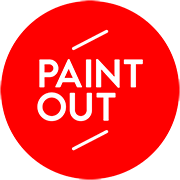 Paint Out Norwich aims to attract national and international talent by introducing an annual event that focuses on the challenges imposed by creating work 'on the spot' in the urban environment. The Festival, run by a dedicated and passionate team of volunteers, are keen to see a competition that tests artists' skill and craft to the maximum, promoting the burgeoning Norwich arts scene, and providing an interactive educational experience.
Paint Out News, Blog & Updates
You can read our latest blog posts, news and updates here.
Follow Paint Out on Social Media
You can also contact us by Email and follow us on Facebook, Google+, Instagram, Pinterest, Twitter, and YouTube.
Inaugural 2014 Paint Out Competition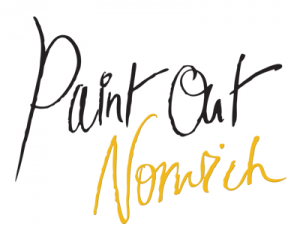 Paint Out Norwich launched in 2014 during the city's October Hostry Festival, that itself began in 2011.

28 artists were jury-selected from over 55 entrants to participate in the event. The prizewinners for Paint Out Norwich 2014 can be viewed here.

Details of how 2014's competition ran can be seen here.